Last week we celebrated 10 years from the opening of our 4000 square meter showroom in Qormi. Last Saturday 13th of October, clients shopping for furniture were treated to a glass of bubbly and a selection of delicious canapes to mark the occasion.
Prior to opening our design showroom in October of 2008, we were known for our presence in Sliema, with our first furniture store occupying a prominent spot on Tower road for a good 44 years. Since opening our doors on the 1st of September 1964, the Joinwell showroom in Sliema became not just the one place to buy furniture in Malta, but also a landmark for many. The Qormi site was already owned by the Galea family at the time, housing a large manufacturing facility largely known for its production of the famous G-Plan brand which Joinwell manufactured under the license granted by Gomme Industries.
Throughout the nineties, the market shifted from the local manufacture to imported furniture, and Joinwell started importing a number of high-end designer brands, some of which are still partners with the firm today. The need for more space together with the shift in the market called for a move from the Sliema outlet to Qormi, where a part of the manufacturing facility was converted into one of the most beautiful and sizeable furniture showrooms in Malta. Our showroom in Qormi, designed by the renowned architects De Micoli and Associates for the exterior, together with architect Chris Briffa for the interior, has opened its doors to the public in 2008 and today houses a large number of reputable brands under one roof, catering for every room in the house.
Saturday's celebratory event came to an end after the staff and management present on the day took a break from their busy schedule to enjoy a glass of prosecco and a piece of mouth-watering cake, which was cut by Mr. David D'Ancona and Mr. Philip Galea, both members of the Galea family. The Joinwell family and management would like to thank all those who joined them on the occasion.
The Joinwell Showroom in Qormi after it first opened.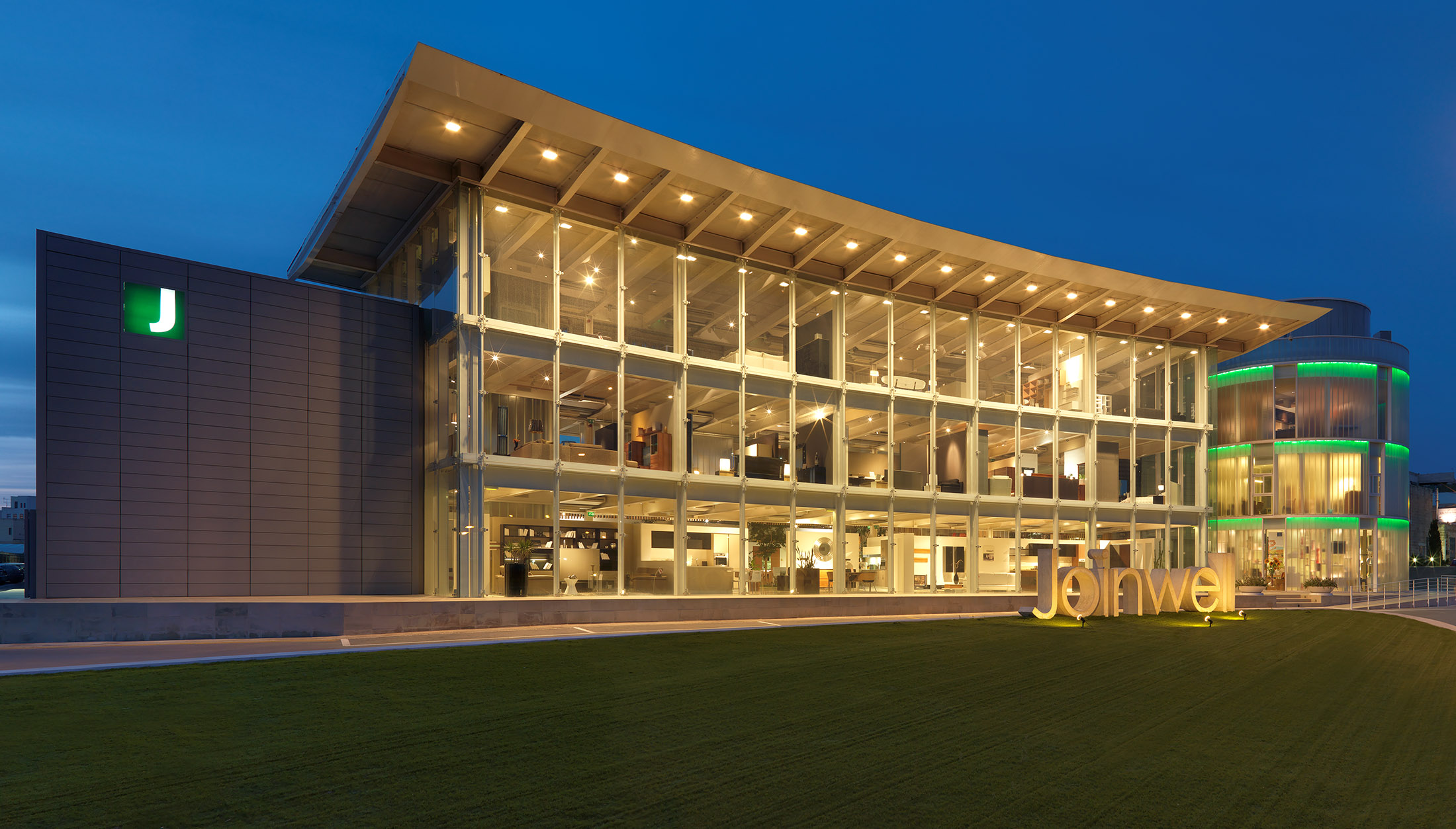 Our 10th anniversary celebration on Saturday 13th October:
Our previous showroom in Tower Road Sliema: